Continued from Part 1
Madame Helvétius was officially named Anne-Catherine de Ligniville. Her married name was Helvétius. But everyone (including Ben) called her Minette.
This portrait by Louis-Michel van Loo does not have a clearly established date, but most likely pre-dates Franklin's time in France.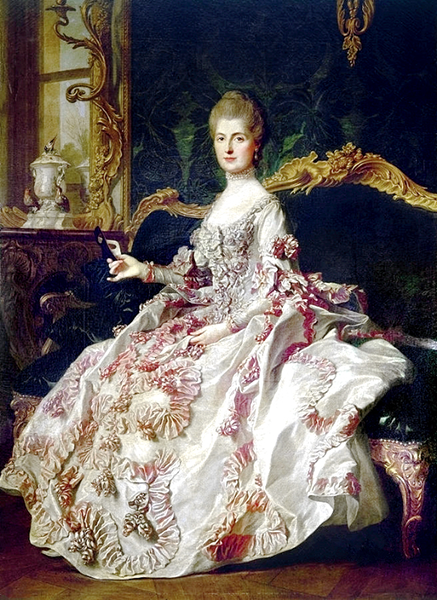 Here is a reproduction of a miniature of her (also younger):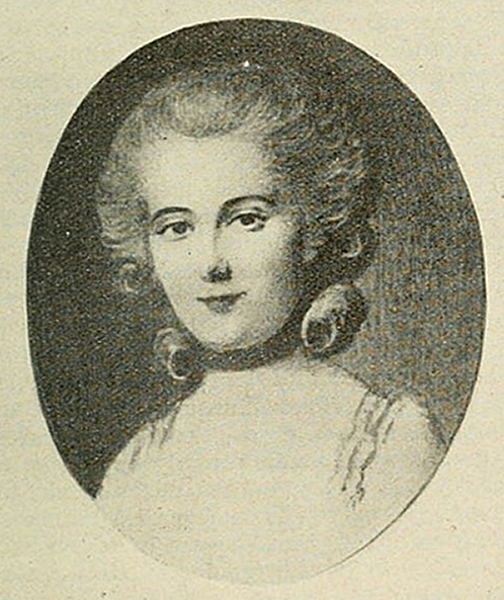 And another portrait of our Minette as an older, and more somber, woman – possibly after Ben's departure: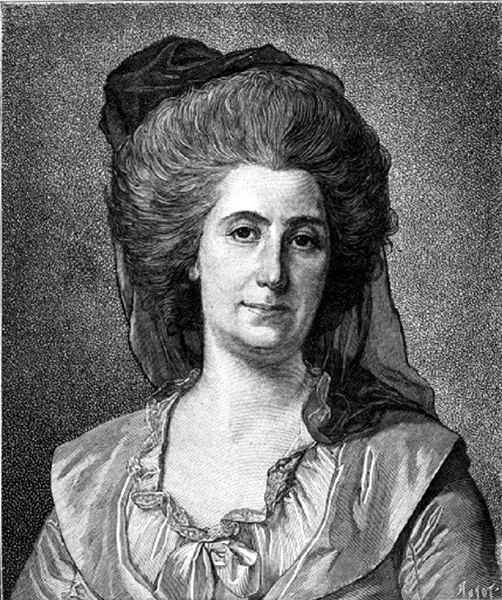 The Abbé André Morellet was Madame Helvétius house guest and Franklin's good friend and chess opponent: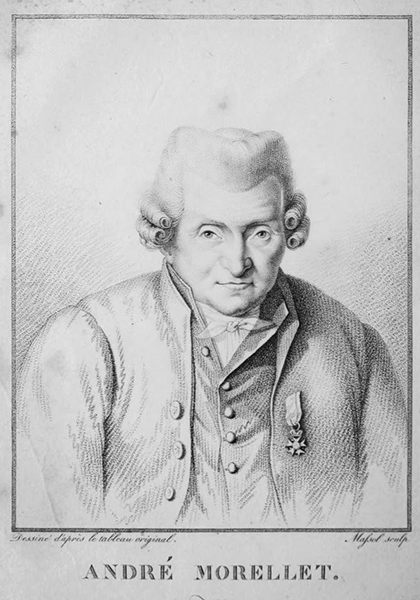 Also medical student Pierre Cabanis lived with Madame Helvétius during this time: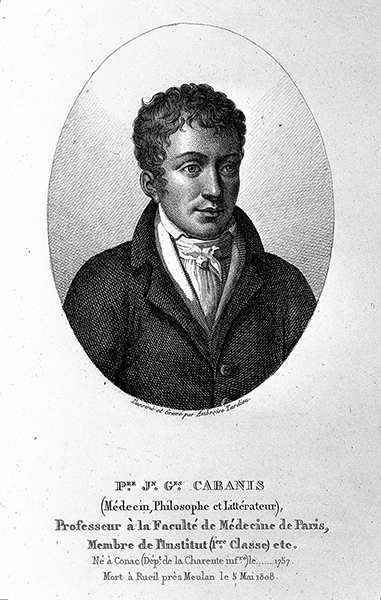 Unfortunately, I can find no images of Madame Helvétius other houseguest, the Abbé Martin de la Roche.
Also, no images are available for Franklin's good friend and neighbor Louis LeVeillard.
There is a beautiful 1770 portrait of Anne-Louise Brillon by Jean Honoré Fragonard in the Louvre Museum in Paris:

This undated image of Edward Bancroft (the double agent) is available: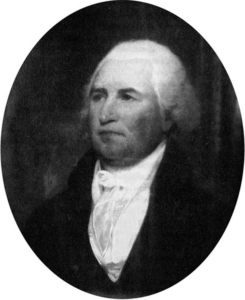 Many Franklin family members are mentioned in The Wisdom of the Flock.
There is a drawing by an unknown (but talented) artist of Benjamin Franklin Bache – known in the book as Ben's grandson Benny – portrayed here as an older man. No images of him as a young boy are known to me. This portrait would have been done after he returned to Philadelphia in 1785. But since he died in 1798 at the age of 29, it may not have been long before his death: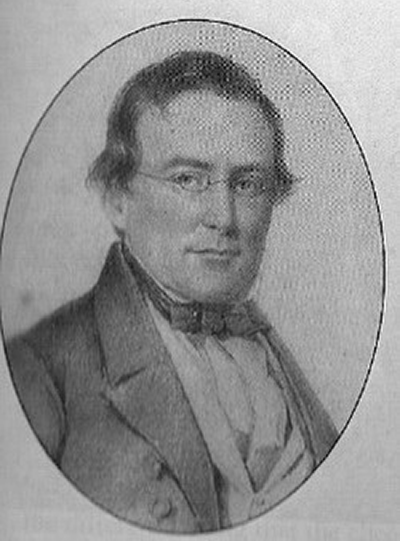 Benny's mother (and Ben's daughter) Sarah "Sally" Bache looked like this in 1793: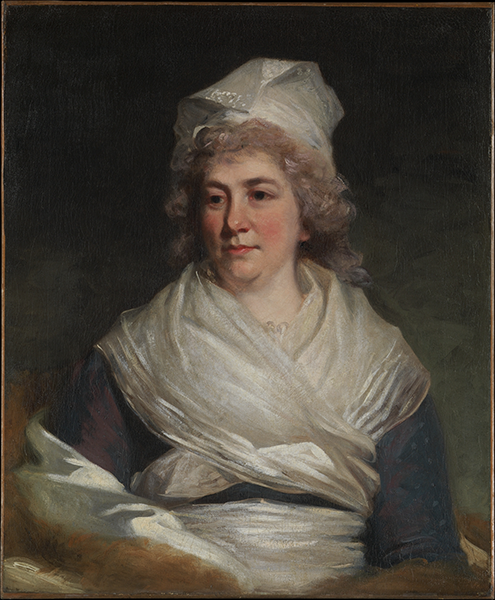 Ben's wife Deborah Read Franklin (who died in 1774 prior to the start of The Wisdom of the Flock) looked like this in a 1758 or 1759 painting attributed to Benjamin Wilson: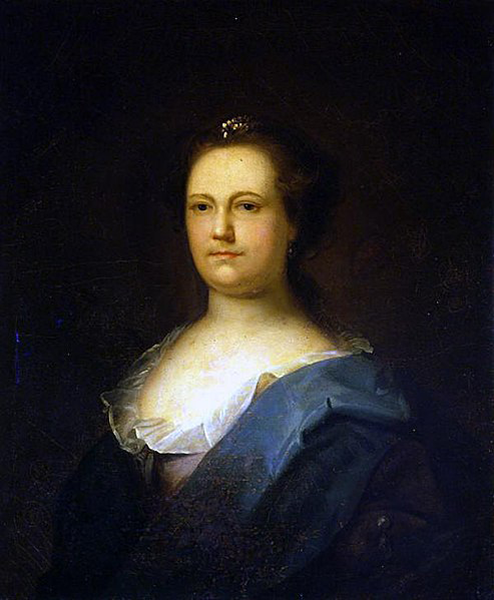 There is a posthumous portrait of Ben's son Francis Folger Franklin – who died at the age of 4 years in 1736 from smallpox: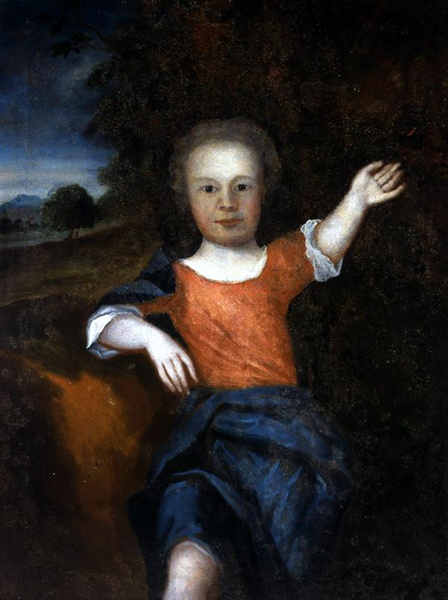 This portrait of Ben's loyalist son William Franklin from about 1793 is attributed to the artist Mather Brown: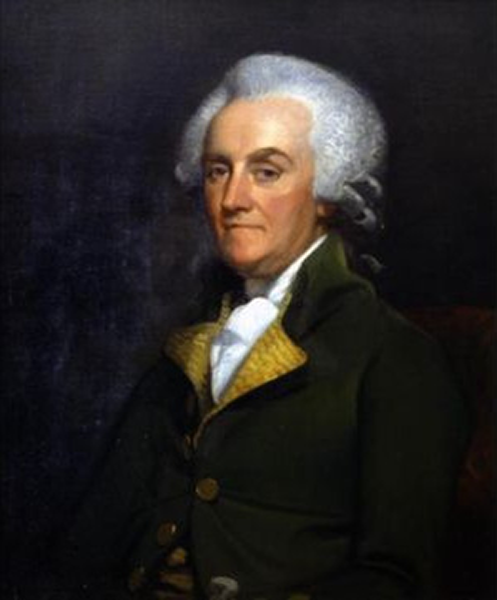 And this portrait of Ben's other grandson William Temple Franklin, known in the book (and in life) simply as "Temple" and son of William above, was done by artist John Trumbull in 1790 or 1791 – when Temple would have been about 30 years old: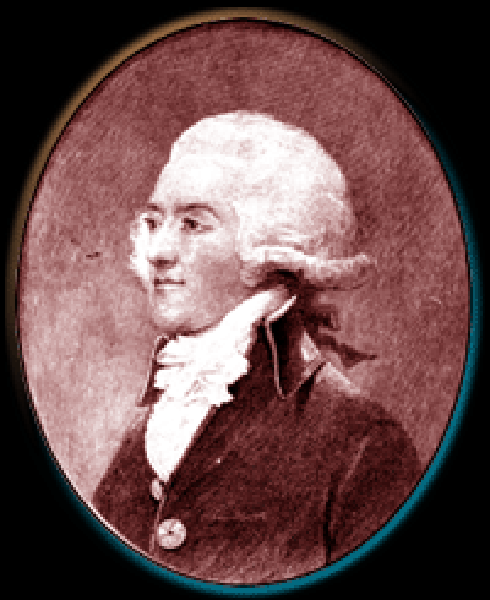 Temple was, of course, portrayed in the unfinished painting of the Treaty of Paris by Benjamin West – which formed a scene in The Wisdom of the Flock.
He is on the far right with the itchy wig: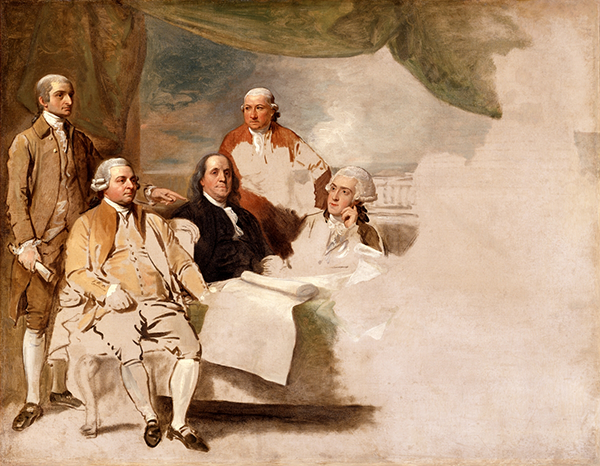 This painting also shows likenesses of Ben, Henry Laurens, John Jay, and John Adams as well. But I won't bore you with likenesses of other founding fathers here!
Doctor Charles D'Eslon probably looked like this after the Franklin commission report: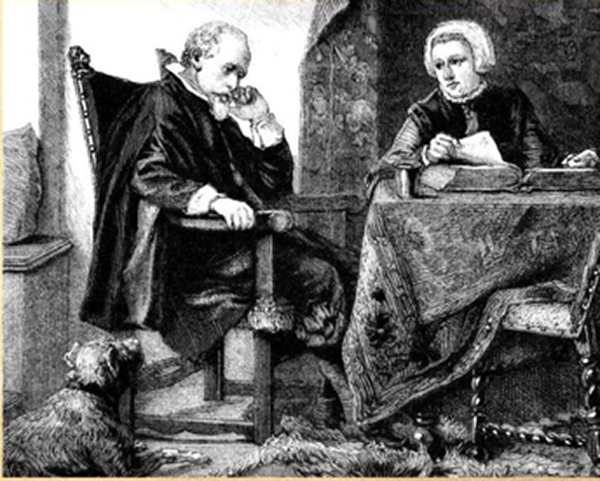 Likenesses of various famous scientists mentioned in the book can be found:
Antoine-Laurent de Lavoisier (the father of chemistry):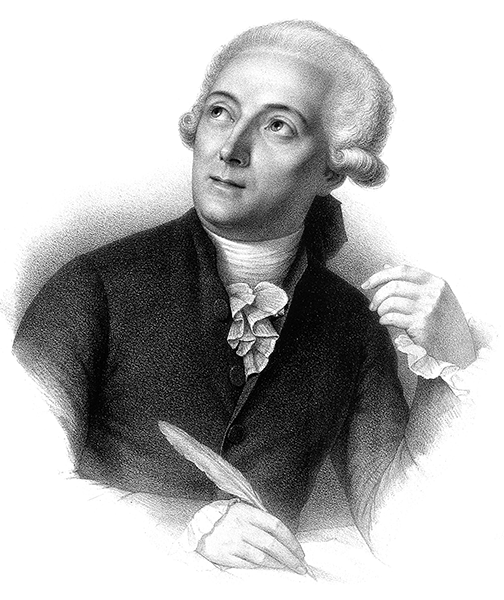 The drawing above was copied from a larger painting by Jacques-Louis David in 1788 of Lavoisier and his wife.
This portrait is worth including for not its only beautiful portrayal of the couple, but also the scientific equipment of the day.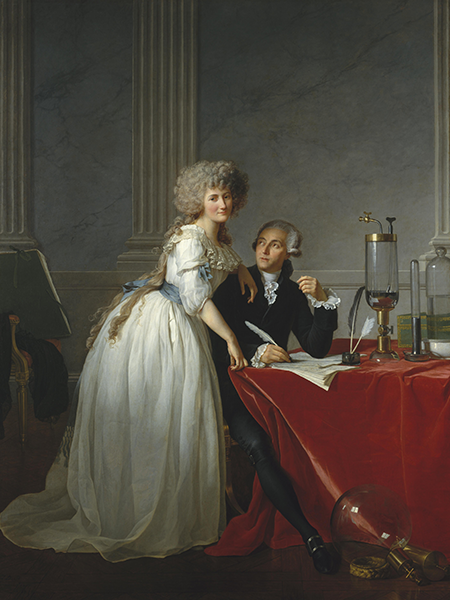 Jean Sylvain Bailly (the astronomer):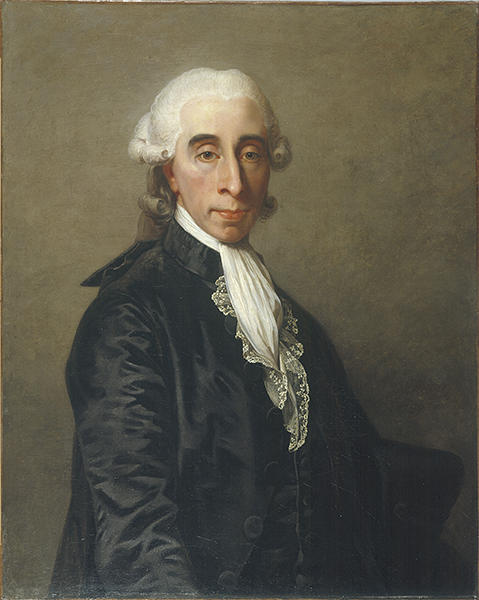 And, who could forget Dr. Joseph Ignace Guillotin: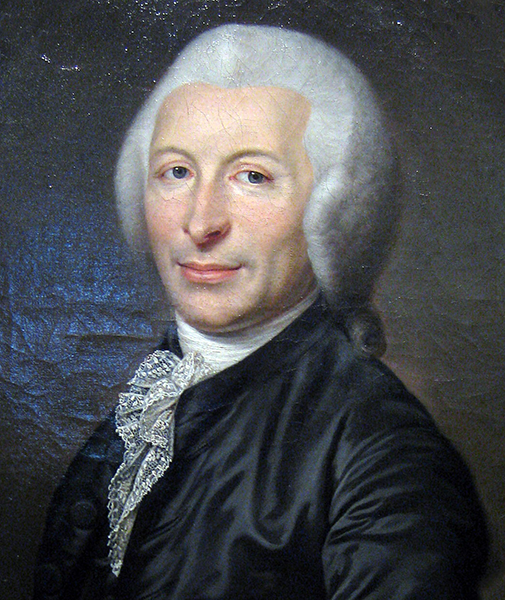 There is only one (not very flattering) picture of our tarot card reader Antoine Court de Gébelin that I can find: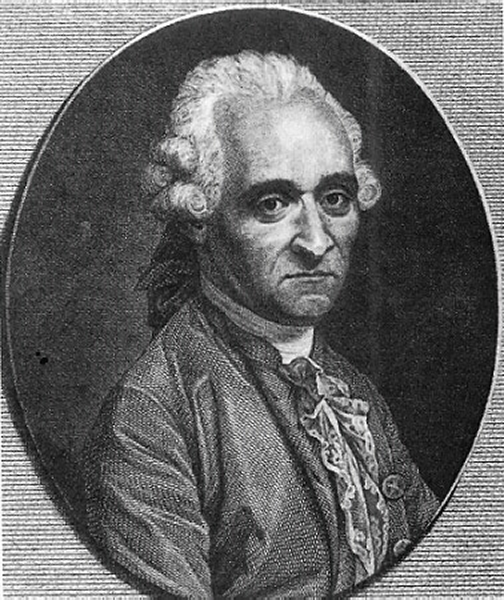 And I'll finish off this post with one of my favorite characters from the book, Jean-Baptiste Le Roy – director of the Royal Scientific Laboratory – and provider to Ben of much sound advice and a seemingly inexhaustible supply cheap brandy. I believe that he is the well-fed older man with the walking stick: