Ben's home for almost the entire time that he was in France was the home of Jacques and Marie-Thérèse Leray in Passy.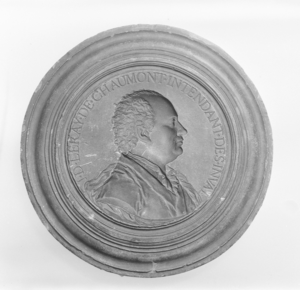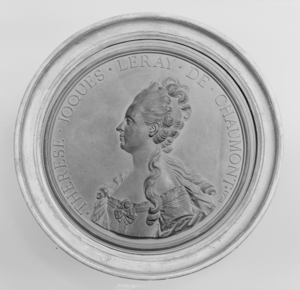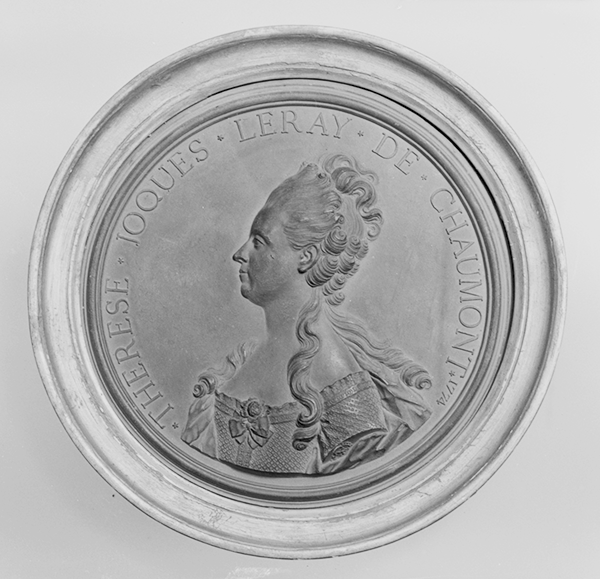 He was an aristocrat and prominent businessman with connections to the Court of King Louis XVI. She was from a noble background, mother of their five children, and homemaker at the estate. 
They both believed firmly in the cause of American independence and offered Ben lodgings at their estate as the home base for Franklin and his team while in France. Ben exclusively lived there with his grandsons between 1777 and 1785. Other members of his entourage (Silas Dean, Edward Bancroft, John Jay) stayed more intermittently or occasionally.
Named the Hôtel de Valentinois, it was indeed palatial. It was not a hotel as we know them today, but rather a hôtel particulier or grand townhouse of the era. It was outside of Paris at the time, across the Seine.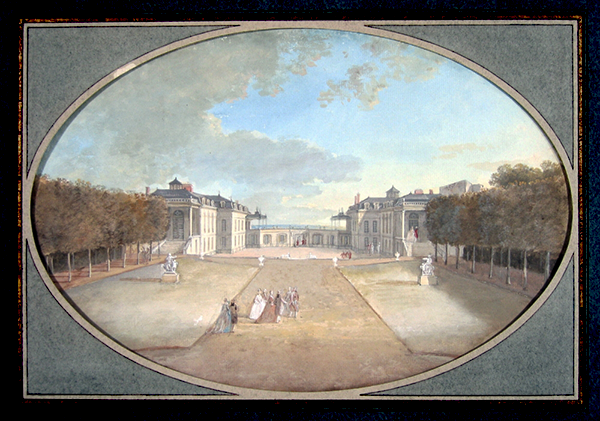 The frontal entry view above shows the two symmetrical main buildings connected by a covered walkway and porte-cochère.
The rear of the estate accessed the Seine down past the gardens.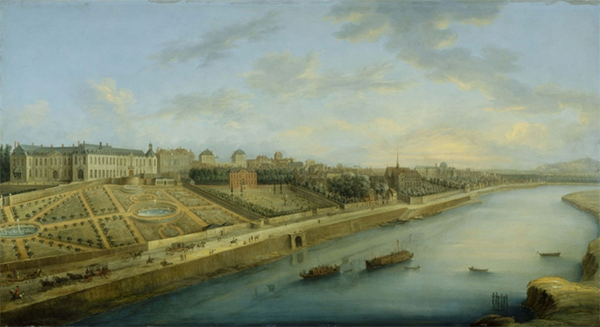 Here is a closer up view of the gardens: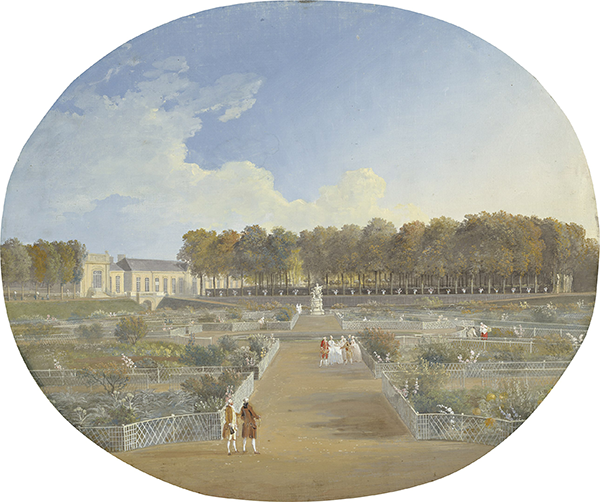 Ben's lodgings have been historically described as a series of low buildings toward the river. I have not been able to find an illustration of these buildings specifically, but they may be the ones shown at the left in the drawing above.

Another view of the main house from the rear shows a grand staircase leading down to the river. However, Ben's lodgings were said to have been up a gently sloping lawn from the river. The grounds were expansive, so it is possible that Ben's lodging were slightly farther up the river from the drawing below: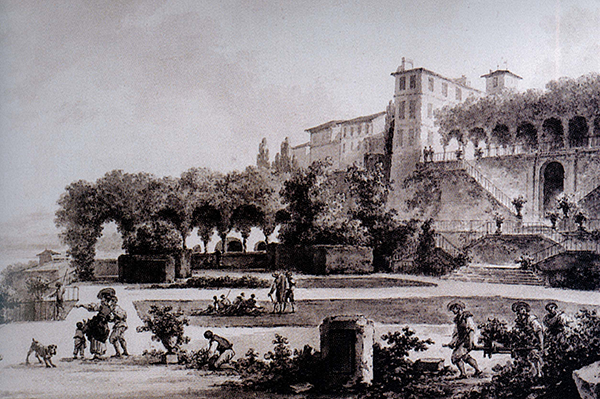 There are no interior illustrations of the Hôtel de Valentinois that I have been able to find, but from historical descriptions, it must have been splendid.
Of note, a later (post French revolution) drawing by Victor Hugo makes the Hôtel de Valentinois look like a haunted mansion: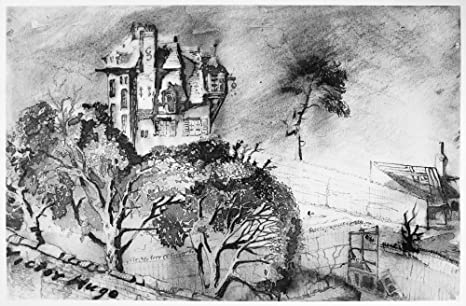 Perhaps this was a sign of the times.
Eventually the estate was split up and used for other purposes including a boarding school for boys. Today, nothing remains of the original buildings. The area of Passy became incorporated into Paris as it expanded. There is a plaque marking the border between Auteuil and Passy in what has become the 16th arrondissement of Paris – not too far from the Eiffel Tower.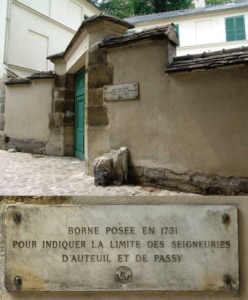 Also, an inscription on a building standing approximately where the Hôtel de Valentinois stood originally can still be found at the corner of Rue Raynouard and Rue Singer in Paris: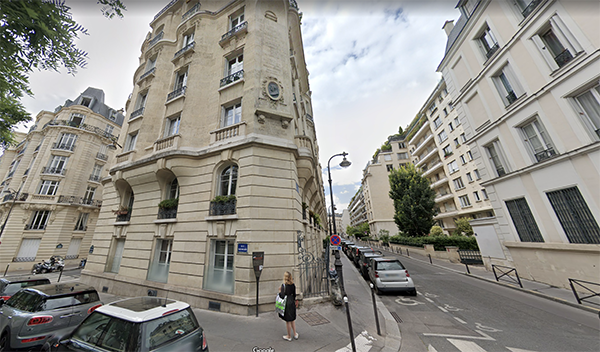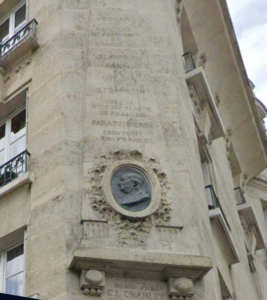 Images courtesy of Google Maps.

Ben clearly enjoyed the hospitality of the Leray family as well as the comfort and splendor of their Hôtel de Valentinois during his years in France.